The XR Hub team Path A concentrates on applying XR technologies to contemporary art.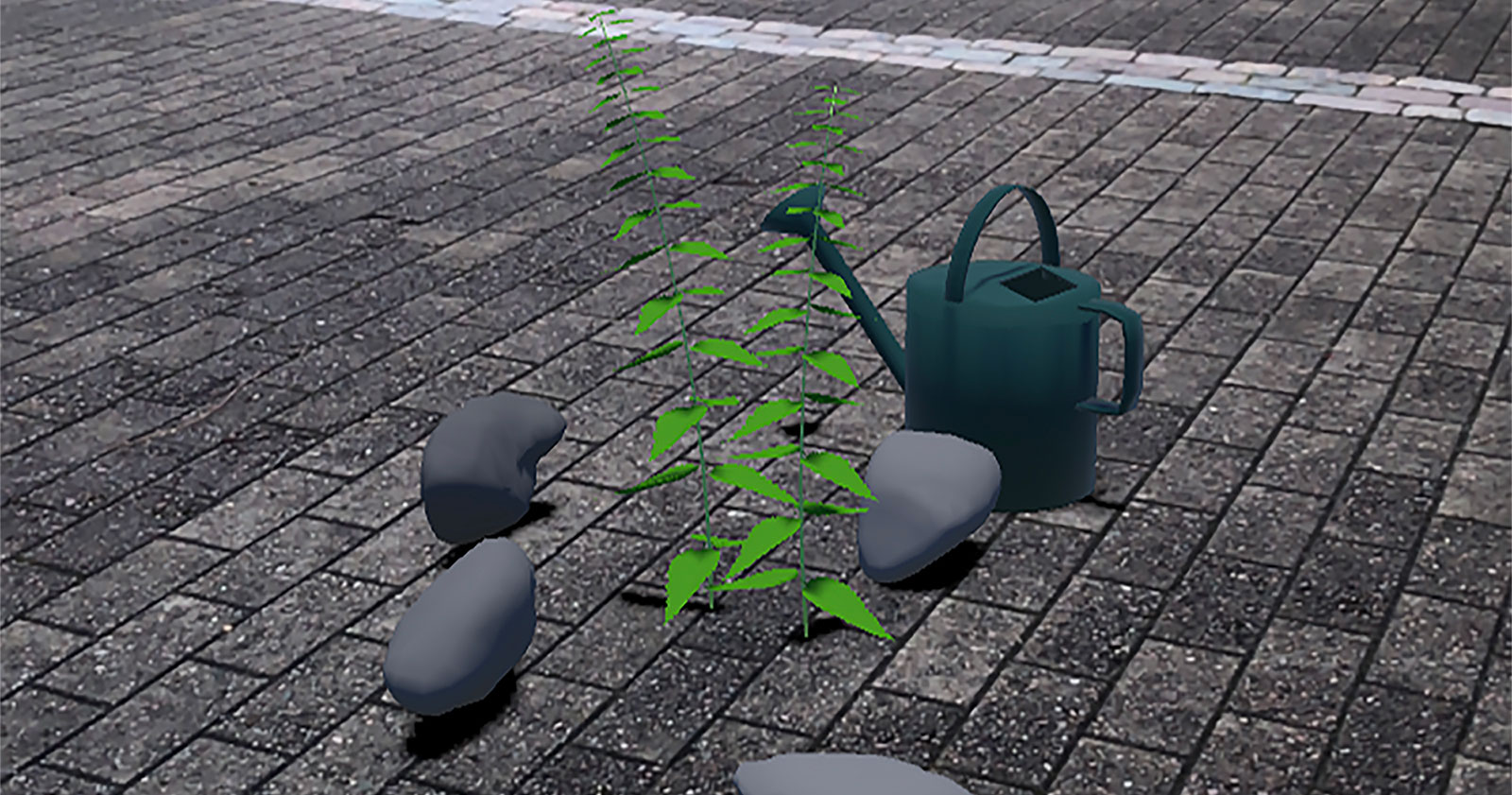 During 2020, we have been posting articles about our XR Hub teams. These articles have been written based on interview questions answered by the teams themselves. If you have missed the previous articles, you can find them in the Hub Team Introductions category!
Today we are excited to introduce Path A!
What does your team do?
Our name is Path A. The name is a reference to interactive systems such as games, where you need to choose a way on which to continue forward. Our team concentrates on applying XR technologies to contemporary art.
What is the idea/mission behind your team?
Our team's mission is to research how XR technologies can be used when making or experiencing art. This research is conducted by making and experimenting. Another focus point of ours is to imagine how XR will change the way art will function in the future.
Tell us about your team members!
We are a team of three people, Arto Tommiska, Pasi Rauhala and Tatu Heinämäki.
Arto Tommiska is a media designer with a history of working in the broadcast media industry. His mission is to help companies, organisations and individuals to utilise media tools and practices. As a freelance director, videographer & editor he also produces video content for online publishing.
Pasi Rauhala is a media artist with a focus on interactivity and spatiality. During his 15 year career he has taught in all the major Finnish art schools and participated in dozens of art productions as an artist, producer or coordinator. For Rauhala art is a never ending adventure that can lead you anywhere.
Tatu Heinämäki is a visual artist with a keen interest in games and systems. He's studying photography at Aalto University and thinking about ways to change the future through other possible realities.
In Path A we have no specific roles but together try utilise our different skill sets. Everyone has their own projects but we come together to work on things collectively. This is an effective way to do things. Feedback and help can sometimes be difficult to get when you are already working independently and outside a school system or other community. In Path A we offer positive guidance and criticism to each other.
What project are you currently working on?
Tatu is working on an augmented reality gardening game and together with Pasi on an AR app that is part of Pasi's public artwork Flamigos. Arto is working and scripting a new 360 video documentary.
Why did you decide to join Helsinki XR Center's XR developer hub?
First and foremost to get into a community of XR developers and artists! The scene might be small but nonetheless the people in it are excited about XR tech. We want to be there when these technologies collide with art.
When did you join the XR Hub, and how long had your team existed before joining?
In the spring of 2020. Our team came together for XR center.
As a part of the XR Hub, how has your experience been so far?
Upsides have been the meetings we've had and the short time we got to spend at the hub, before the COVID-19 virus shut us into our homes. XR Center has offered us facilities and equipment that really helps us to realise some if the ideas we have.
What is the most interesting or exciting thing about extended reality?
It's a totally new tool for the media artist's toolbox. It is a new space of possibilities where something unexpected is bound to happen.
Any other comments you would like to add to this interview?
We hope that things get better and soon we'll be able to hang out at the XR Center again!
A screenshot of Tatu Heinämäki's upcoming game called "Delta Garden AR", where you can take care of your garden anywhere you want.
This post is a part of the article series about Helsinki XR Center's hub teams. In this series, we have been posting team introductions on a weekly basis during the year of 2020. This has been your chance to get to know our talented XR community!
If you missed the earlier XR Hub team introductions, they are available in our website's News section.
Follow our social media channels and website's News section to stay posted for new articles!