Helsinki XR Center participates in a large number of XR projects, preparations, funding applications, and consultations on external projects annually. We conduct original research together with Metropolia, do R&D projects with companies, and offer thesis and traineeship possibilities to students.
As one of our main activities we take part in a larger number of research, development and innovation (RDI) projects in the field of XR (virtual, augmented and mixed reality). These can be research projects funded by either national or international instruments, product development and cooperation with companies, or smaller scale student projects. Majority of these are done under the banner of Metropolia University of Applied Sciences, as we're officially part of their RDI team.
During our first years of existence, some of the most interesting topics have been virtual reality (VR) use in healthcare training, virtual event platforms and virtual humans.
For more information about our projects and project collaboration possibilities, please contact our XR Technology Expert Santeri Saarinen (santeri.saarinen(at)helsinkixrcenter.com).
Jump to read more about some of our projects from the links below:


AXE4 – Assisting XR Enterpreneurs Forward
STATUS: Active
TIME SPAN: 09/2021 – 07/2023
FUNDED BY: European Regional Development Fund, Helsinki-Uusimaa Regional Council
OUR ROLE: Coordination
SCOPE: Finnish
FIELDS: Business Support, XR
AXE4 project aims to generate new services and tools for extended reality (XR) startups and companies in the Uusimaa region to help them to revive from the Covid-19 crisis and to develop their business.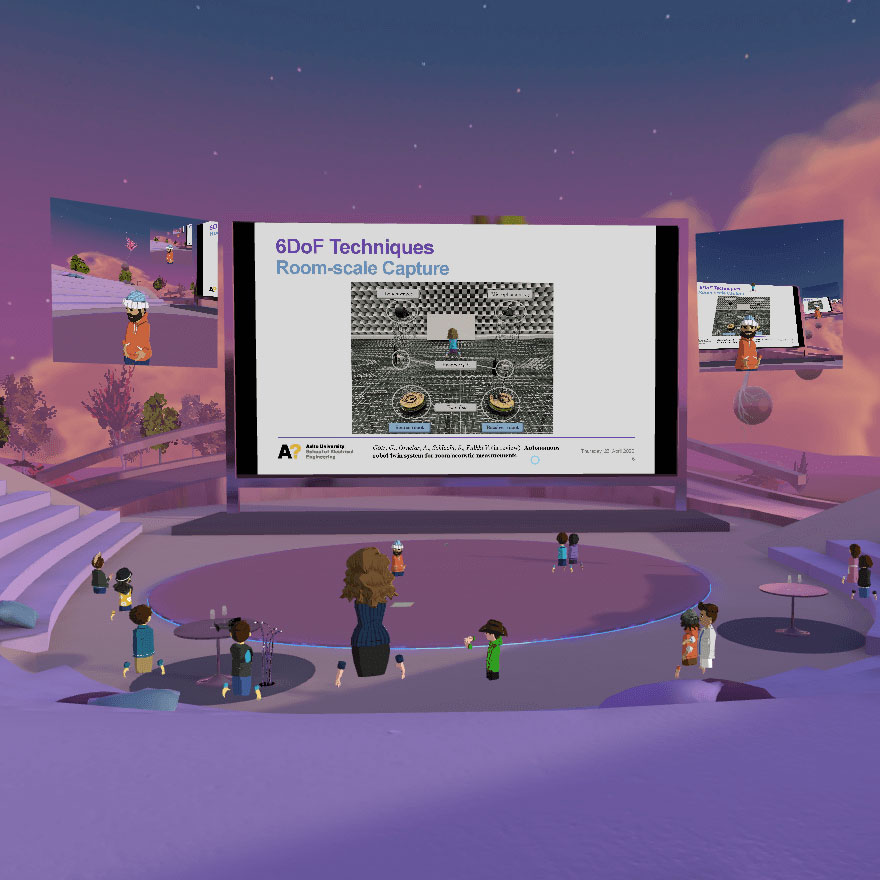 STATUS: Active
TIME SPAN: 04/2021 – 12/2022
OUR ROLE: Coordination and development
OTHER ORGANIZERS: –
SCOPE: Finnish
FIELDS: Business Support, VR
In this project our goal is to assist XR companies to recover from Covid-19 and the financial issues it has caused by improving their innovation potential, business opportunities and networking.
We will map all of the companies working in the XR field in Uusimaa region, and their needs in regards to development, recruitment and marketing. After this, we will create a model for virtual and hybrid events and develop a virtual platform which will include virtual spaces for all of the companies taking part in the interviews of the project, thus creating a permanent virtual trade show of Finnish XR field.
In this project we developed a multiplayer VR software for Oculus Quest. It would be used for nurse education, teaching them how to check up on a patient according to the ABCDE protocol and how to do correct conclusions based on the results they get. With a multiplayer solution we could allow the students to collaborate on their tasks, and a virtual simulation offers possibilities for altering the scenario, test results and endless replayability, which is impossible in real-life training. More scenarios could be added later to account for different situations.
Unfortunately because of Covid-19, the user tests were postponed, and as such, the software has not been taken into use yet.
STATUS: Ended
TIME SPAN: 2018 – 2021
OUR ROLE: Consultation
OTHER ORGANIZERS: Metropolia University of Applied Sciences, City of Helsinki,

Tallinn University

,

Tallinn Urban Planning Department

,

University of Gävle

,

Gävle Gårdarna

, Stockholm Resilience Centre,

Viimsi Vald

,

Riga Planning Region

, Cesis.lv
SCOPE: International, Baltic Sea Region
FIELDS: Urban development and resilience, VR, AR
Augmented Urbans project aims at strengthening the integration of three aspects of urban planning: timeframe, participation and technology. It improves stakeholder participation and links long-term visions with short-term actions to provide high level of expertise to Central Baltic cities. For this reason, new, augmented, virtual and mixed reality technologies are explored and utilized as tools to support urban planning processes in guiding discussions, and providing immersive scenarios.
Our role in the project was offering expert consultation on new technologies and how they could be utilized in the pilots in different cities in the Baltic region.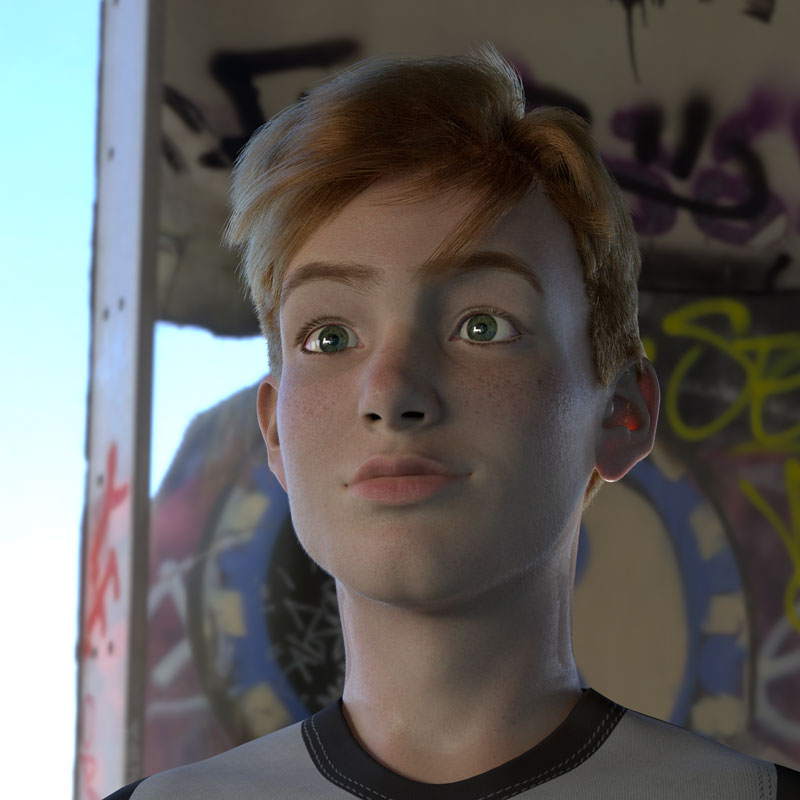 In this project, our team of 3D animation students worked on a brief from YLE to develop a realistic virtual human that would animate based on video feed from an actor. This could be then utilized in streaming and other videos to replace the presenter with a virtual version.
Our team worked with Maya and Unreal Engine to create a realistic human model, rigging and animation system, and then animated it with Dynamixyz Performer software by teaching the AI to find correct poses from the video feed.
Later on, YLE is planning to do further evaluations with the audience on how they feel about virtual humans.