The HXRC networking ecosystem is a one-stop shop to search, discover and network with the best XR solution providers, metaverse tech developers, and web3 service innovators from Finland.
Whether it is a single project or a longer-term strategic partnership you are planning, this platform gives a clear overview of relevant Finnish companies in these sectors, and quick and easy means to connect with them.
What is it about?
Say you make trains. Then you want to combine trains and VR technology. Where would you even begin looking for partners?
Or perhaps you are an AR startup, looking for investors. Or a higher education institution, looking for partners in metaverse research.
The HXRC Network is a hub for all organizations working in the Finnish XR scene. It is also a node on an international platform, connected to other XR networks around the globe.
The platform helps customers with their search for the right company to help them with their XR related wants and needs, and for talents of the XR field to find their next projects to conquer.
And all this is free of charge.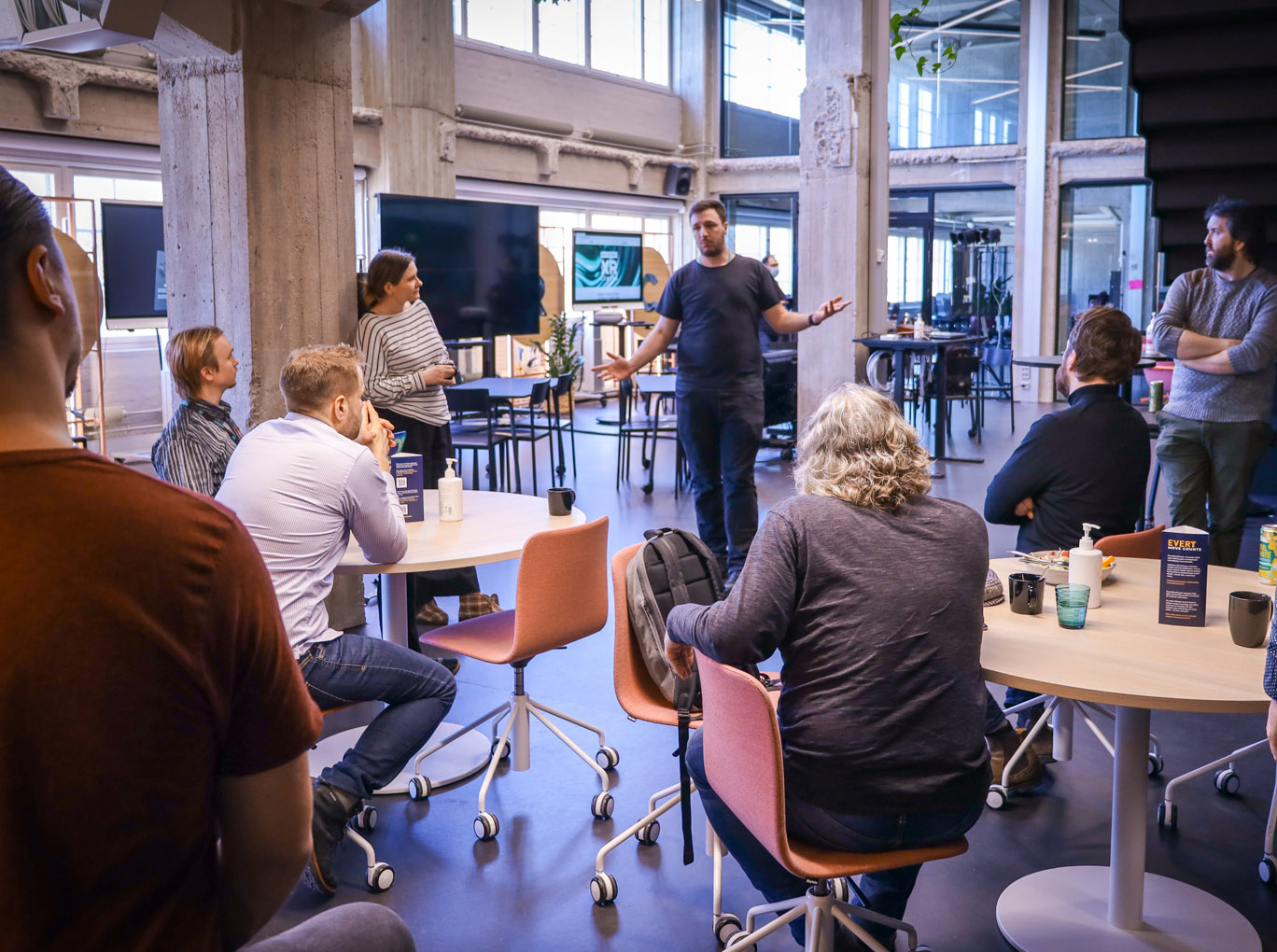 Find new contacts within the XR ecosystem
Promote your organization and solutions
Write offers and requests for your needs
Share news about your project/organization
Start conversations about XR & emerging tech related topics
For customers & partners:
Find talents and solutions within the XR ecosystem
Write offers and requests for your needs
Read news and updates of what is happening in the XR field
Start conversations with XR & emerging tech professionals
How to join the HXRC Network
1. CREATE A PROFILE at network.helsinkixrcenter.com
2. ADD DETAILED INFO of yourself to your profile. To help other people find you, add at least the following:
>> your title
>> professional interests (hashtags)
>> a description of yourself (e.g. what you are offering & looking for from the network)
3. ASSIGN TO AN ORGANIZATION. If your organization doesn't have a profile yet, create one.
4. START NETWORKING! 🚀
IMPORTANT! To receive notifications of any platform activity (e.g. chat messages or meeting requests), you need to turn on email notifications. 
Need help?
More detailed guide on setting up a profile can be found from the button below.
For more help on how to use the platform, please visit Innoloft's Knowledge Base:
If you have anything to ask regarding the HXRC Network, please send us a message to: info(at)helsinkixrcenter.com
Articles about HXRC Network
Our series of HXRC Network related articles continue! This time we are deep diving into HXRC Network's Offers and Requests functionalities.