Dear XR professionals, students, and enthusiasts – greetings from the HXRC team! 2021 was an exciting year for the XR field, but also for us; read about the best and biggest (so far) Match XR below. However, we are all looking forward to what 2022 has to offer. For us that is expanding our Developer Hub, hosting an Industry Roundtable and an XR job fair – and much more. Let's catch up!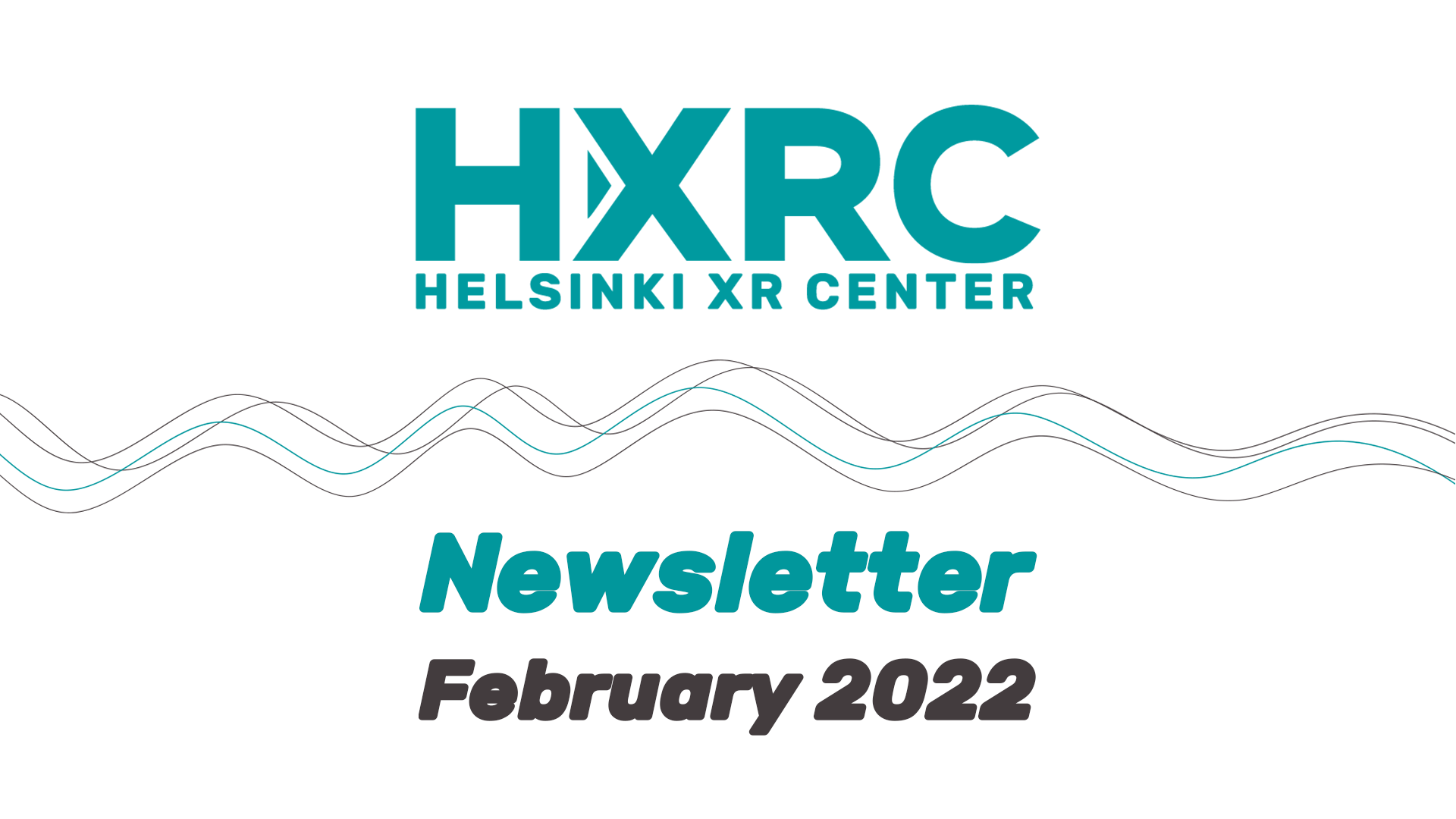 Want to be the first one to receive the news?
XR developer – join our Developer Hub!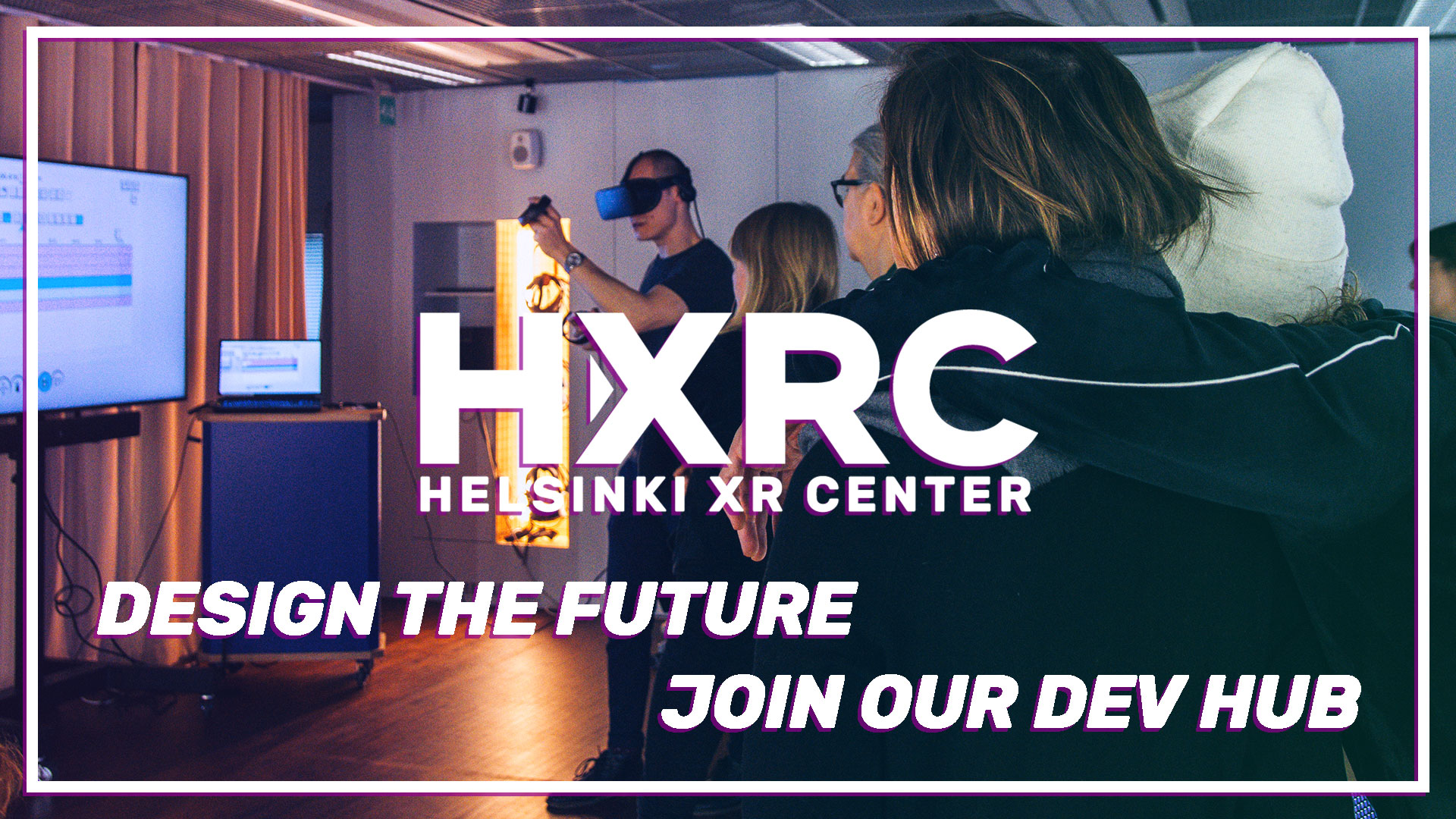 Dare to imagine new digital futures? Got a team or a project in XR or the metaverse? Let us help your vision come true! 🌟
By joining our Developer Hub you get access to our offices, the latest equipment, coaching, and a like-minded community – for free!
Industry Roundtable vol. 1
Meet your peers from the Finnish XR ecosystem, expand your networks, and tackle industry-specific challenges!
Join the first edition of the HXRC Industry Roundtable session! The theme of the first meeting is international expansion, partnerships and business.
Held on the 16th of March between 16:00-19:00 at the HXRC venue, Hämeentie 135 A, 3rd floor, Helsinki.
Employer – join the XR job fair in May
Employer! Want to employ a student from the XR field for a traineeship, summer or project job, thesis work or similar? Please contact us!
We are looking for companies to join us for a virtual XR job fair in May. You know what you need in an employee, but the students don't – come tell them what you look for in a portfolio or CV, and what you think they should prioritize in their studies. You will also have a chance to present your projects and positions, and connect with promising students from both Metropolia and other universities.
If you expect to have open positions in 2022 and are interested in joining the XR job fair, please contact Essi Leivo: [email protected]
Research, Development and Innovation
Virtual Trade Show
Want your own virtual world inspired by the Finnish nature? Take one minute to fill in the survey below or participate in the full interview to get a custom Virtual Trade Show world! You will also help map out the Finnish XR scene and its needs. 
XR Research Indexes
There hasn't previously been a compilation of Finnish XR-related research items or organizations available for public use – so we have gathered three new research-related indexes: Publications, Groups, and Projects.
Wrapping up Match XR 2021
Match XR 2021 went bigger than ever, spreading across a live stage in our new venue, and a virtual space in a redesigned VR Pavilion Finland. Over the 17th and 18th of November, about a thousand people gathered for a deep dive into Finnish XR!
Did you miss something, or want to rewatch your favourite moments? Complete recordings are available now, and separate presentations with subtitles are being uploaded weekly.
Evolving into a hybrid event
16 presentations, 5 panelists, 6 recorded interviews, and 7 demo booths – read our retrospective look on Match XR 2021!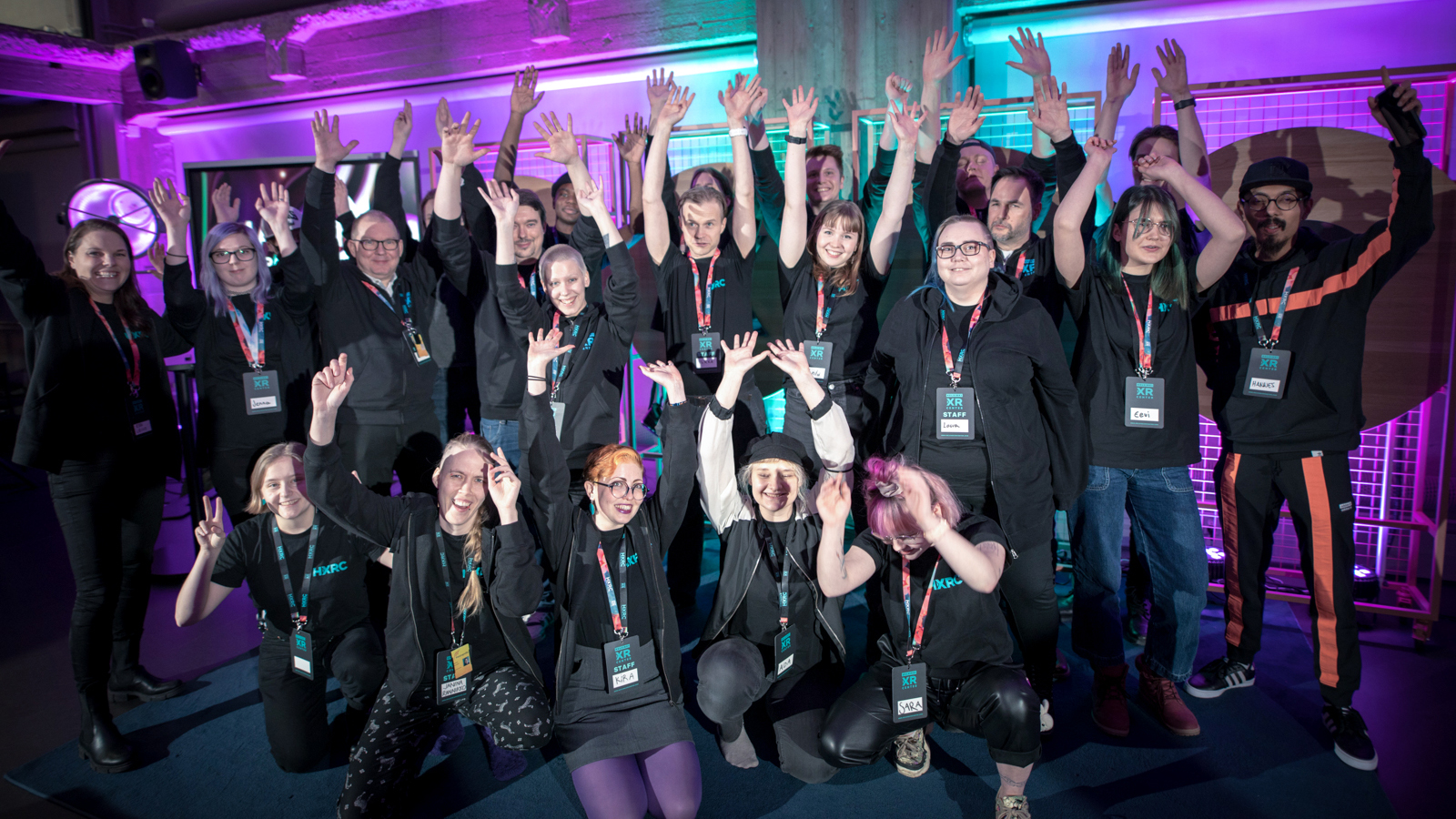 Aftermovie
Behind the scenes, screens and VR sets of Match XR 2021! Take a walk down the memory lane with our official Aftermovie.
The metaverse, gaming, and the future entertainment economy
In this essay, Santeri Suominen speculates what kind of changes the recent big acquisitions in the digital entertainment space might implicate for the future of the metaverse.