Sciar Company develops a Holistic Laboratory Management Software composed of two parts:
First is Augmented Reality Workflow called Sciar Co-Pilot that helps to show the instructions in an easy way and automated checks using the AR-headset camera prevent costly errors.
The second part is Sciar Vault, a secure cloud platform that can be used to manage workflows, design and modify protocols and access documentation.
A widely recognized problem in the scientific community is unreproducible scientific research. Studies can not be replicated due to insufficient and inaccurate data documentation. Sciar solves this problem by bringing in new technology to the laboratory, remarkably improving data gathering efficiency and quality, as well as enhancing human work and mitigating errors.
Contact
Joel – CEO & Co-Founder – [email protected] – +358 45 12 77 301
Find us
Sciar solves the problem of insufficient and inaccurate data documentation of scientific research by bringing new technology to the laboratory.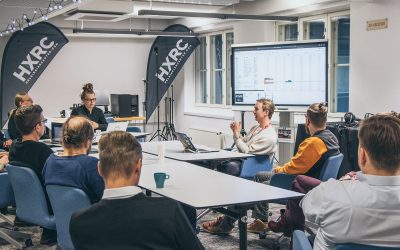 The results of our second open call are now official: seven new teams will be moving to Helsinki XR Center during the spring.