Sciar solves the problem of insufficient and inaccurate data documentation of scientific research by bringing new technology to the laboratory.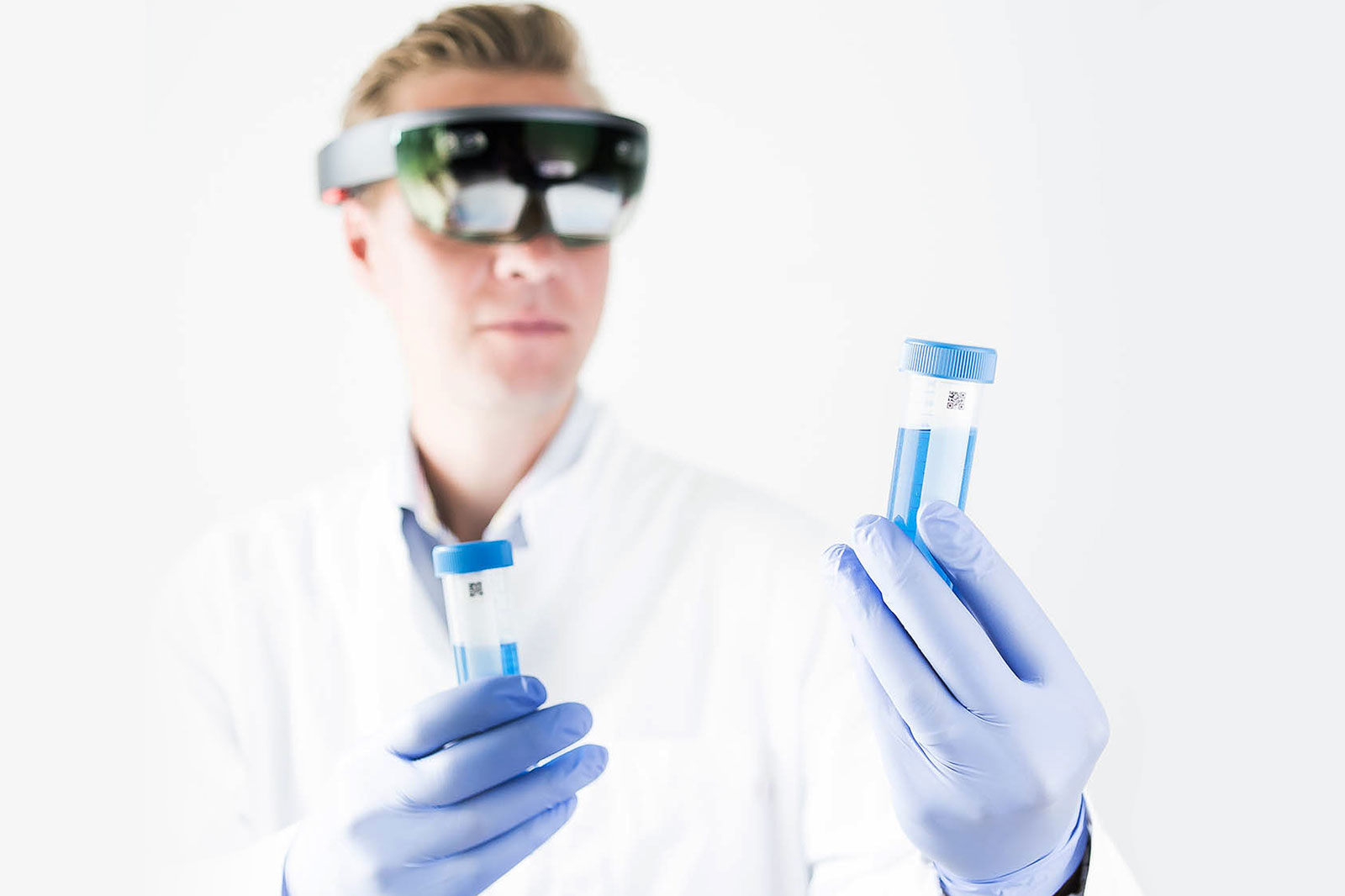 During 2020, we have been posting articles about our XR Hub teams. These articles have been written based on interview questions answered by the teams themselves. If you have missed the previous articles, you can find them in the Hub Team Introductions category!
The next team we will introduce is Sciar!
What does your team do?
Sciar Company develops a Holistic Laboratory Management Software composed of two parts.
First is Augmented Reality Workflow called Sciar Co-Pilot that helps to show the instructions in an easy way and automated checks using the AR-headset camera prevent costly errors.
The second part is Sciar Vault, a secure cloud platform that can be used to manage workflows, design and modify protocols and access documentation.
What is the idea/mission behind your team?
A widely recognized problem in the scientific community is unreproducible scientific research. Studies can not be replicated due to insufficient and inaccurate data documentation. Sciar solves this problem by bringing in new technology to the laboratory, remarkably improving data gathering efficiency and quality, as well as enhancing human work and mitigating errors.
Tell us about your team members!
Our team consists of 8 people. Joel Noutere is a founder and is the CEO of the company. Kristian Alaviuhkola is a founder and the COO of the company. Felix Erkinheimo is a founder, the CMO and head of academic relations. Janne Laukknen is the CTO. Pietari Noutere is the Head of Design. Eetu Heikkinen is the Content Developer. Kimmo Kulmala is a Software Developer. Nhung Nguyen is a Software Developer.
What project are you currently working on?
We are currently working on our first ready product, which consists of the cloud software and the AR glass app. We aim to have a market-ready product by fall 2020.
Why did you decide to join Helsinki XR Center's XR developer hub?
We joined the XR center hub to have platform where development can proceed seamlessly and in close proximity to companies in the same field with a wide knowledge pool.
When did you join the XR Hub, and how long had your team existed before joining?
We joined the XR hub during the spring of 2020. Our company was founded in 2018.
As a part of the XR Hub, how has your experience been so far?
Working in the hub is perfect for companies working in the XR area, since you get valuable information from members of other teams.
What is the most interesting or exciting thing about extended reality?
The most interesting thing with extended reality is that it brings about not only just a new way to display digital information, but also a totally new way of interacting with technology.
The Sciar team wishes everybody an excellent summer!
This post is a part of the article series about Helsinki XR Center's hub teams. In this series, we have been posting team introductions on a weekly basis during the year of 2020. This has been your chance to get to know our talented XR community!
If you missed the earlier XR Hub team introductions, they are available in our website's News section.
Follow our social media channels and website's News section to stay posted for new articles!