Flat Earth Productions is a one-person team created by Timo Polvinen, and it is currently focused on creating virtual art museums.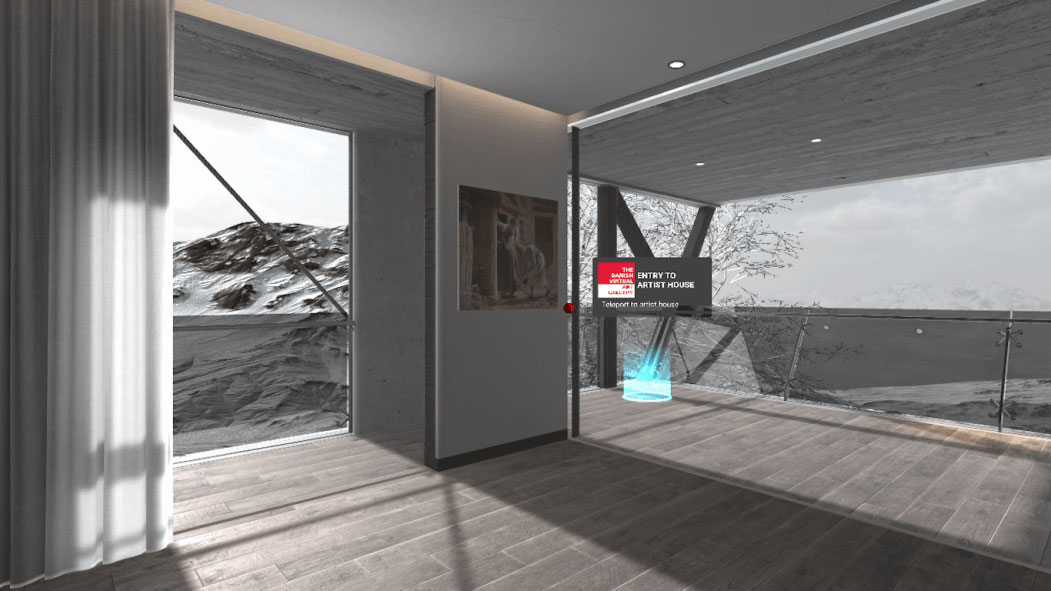 During 2020, we have been posting articles about our XR Hub teams. These articles have been written based on interview questions answered by the teams themselves. If you have missed the previous articles, you can find them in the Hub Team Introductions category!
Today we are excited to introduce Flat Earth Productions!
What does your team do?
We do VR applications. Currently I do Virtual Art Museums.
What is the idea/mission behind your team?
As a daily job, I do Android & .NET & ReactJS business applications. I do VR apps just for fun! As I've been doing business applications for several years, it's really relaxing to develop something totally different.
Tell us about your team members!
There is only one in the team – me, Timo Polvinen. Sometimes I use freelancers if I need some special content, graphics etc.
What project are you currently working on?
I am working on an American Virtual Art Gallery. I hope it gets published in 2021.
Of course, there are several projects under feasibility study, and I'm pretty sure something interesting will come up with those somewhere in the future!
Why did you decide to join Helsinki XR Center's XR developer hub?
There are several headsets that my VR applications should support and I did not have the budget to buy all the devices by myself. Luckily, I got this opportunity to be a part of the XR Hub and test my apps with different headsets at Helsinki XR Center.
When did you join the XR Hub, and how long had your team existed before joining?
I think it was in 2018 at Otaniemi premises FIVR hub where I joined, and I also did some coding at YLE Pasila. I think I've done VR since 2016, as a part time hobbyist.
As a part of the XR Hub, how has your experience been so far?
It has been good fun! 🙂 Unfortunately I can't do this as a daily job, so I can't visit often the actual XR Center. Also Covid-19 limitations that affected the testing of my apps on different headsets at the XR center was a bit downside for sure.
What is the most interesting or exciting thing about extended reality?
Immersive applications and content. It's also fascinating to see how quickly these VR headsets are getting better and better!
Currently, I'm addicted to this "Half-Life:Alyx" VR game. Before that I spent hours and hours with "Onward" military simulator VR game. Also, I've found it interesting to visit different museums in VR!
Any other comments you would like to add to this interview?
Well, I would like to thank Helsinki XR Center for these opportunities, resources and support – it would be much more difficult to develop VR apps without them!
Virtual Art Gallery on social media
This post is a part of the article series about Helsinki XR Center's hub teams. In this series, we have been posting team introductions on a weekly basis during the year of 2020. This has been your chance to get to know our talented XR community!
If you missed the earlier XR Hub team introductions, they are available in our website's News section.
Follow our social media channels and website's News section to stay posted for new articles!