Color The Minds combines immersive technologies and inspires pedagogic content for the best experience learning results and improving academic performance. Through technology we can learn, grow, play, and understand more about ourselves and others.
We develop innovative apps, serious games and educational games for customers in all industries, from start-ups to international corporations.
We offer programming and design from a single source. In addition, we use gamification as well as augmented reality and virtual reality to develop impressive products that are fun.
Color The Minds elsewhere
Make Nguyen
CEO
[email protected]
+358503487141
Nguyen Tien Phuong graduated from Aalto University (MSc) is a highly skilled professional in building Test Bench for ICT manufacturing industry. Nguyen Tien Phuong also known as Make Nguyen has been living in Finland all his life, and has obtained a large knowledge about Finnish market and industry. His understanding in technology will strengthen the Color The Minds team.
Timon Bui
Project Manager, Game Designer, Artist
[email protected]
+358413172109
Graduated Peter the Great St.Petersburg Polytechnic University, majoring in science in applied informatics, Design Informatics. Tim has been working for many years in different roles such as Art director, Executive Manager, Project Manager, Art/Tech supervisor, XR UX/UI Designer, 3D designer. He's a specialist who has extensive experience in Television Branding ID, Video and XR Game in cross platform. His diverse skills come together at Color The Minds. Thanh is inspired by innovative design solutions and minimal art.
Olli Kamunen
Peragogical Expert
[email protected]
+358505012089

Specialist of early childhood education and care. Olli is a pedagogical expert in Finland, he has been working in years for many other organizations in Finland and other countries. Olli is excited about the opportunity to combine the goals and aspects of the Finnish Curriculum with the world of Virtual Reality. In this way, we can create the best learning and gaming experience for everyone. Olli's expertise will benefit us in the upcoming project.
Philip Le
XR Developer
Philip is responsible for the management of an organization's R&D as well as its technological needs. He expertise in 3D interactive realtime development, his primary experience is to get a product out the door.
Articles about Color the Minds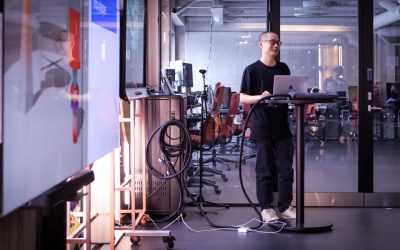 The HXRC Developer Hub is gaining new life in a new space – and finally face-to-face, like in the good old before times!