As nature wakes up to new bloom in the spring, so is the HXRC Developer Hub gaining new life in a new space – and finally face-to-face, like in the good old before times!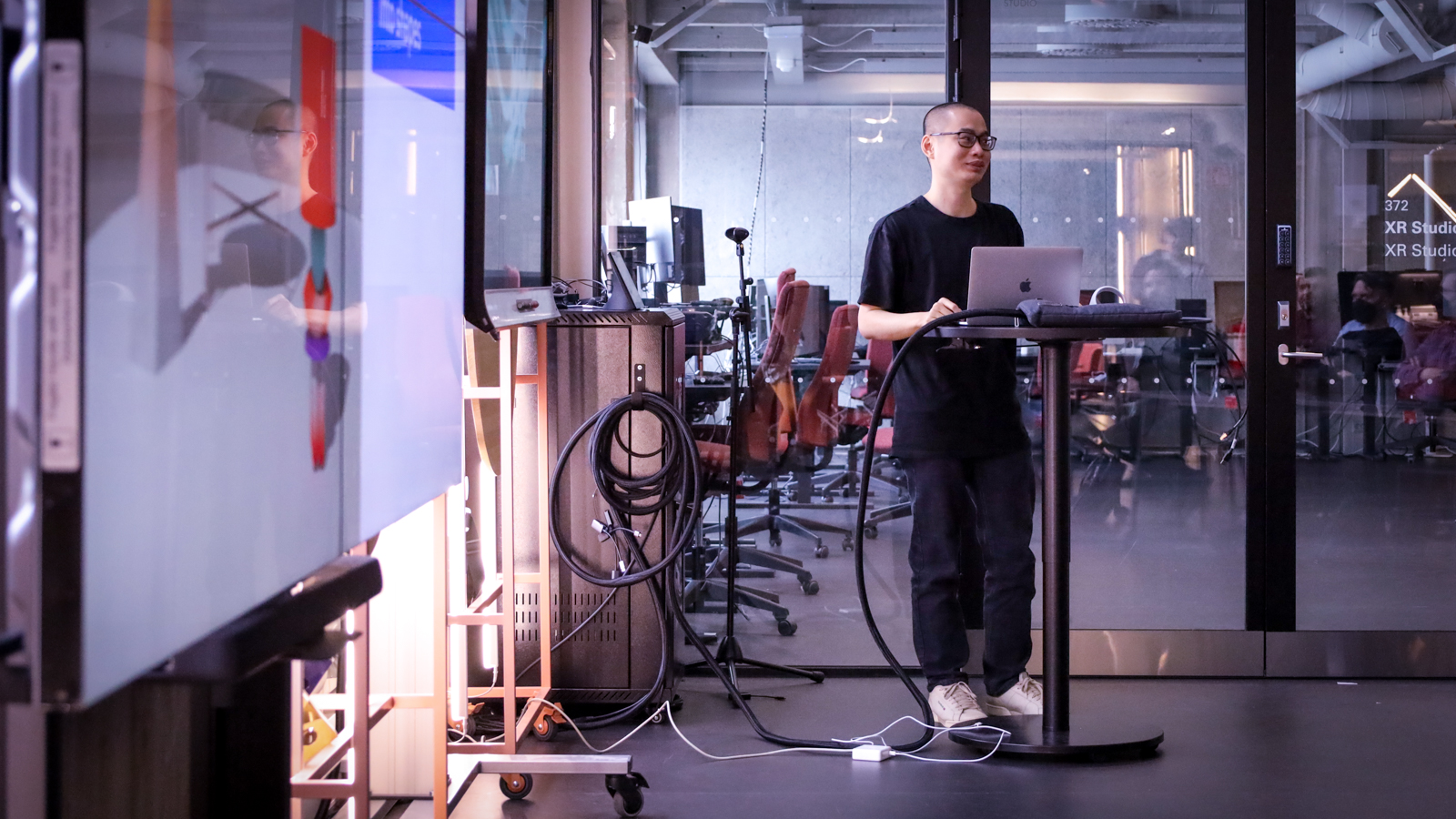 HXRC Developer Hub team Atelier presenting their concept.
As we kicked off in September 2019, the HXRC Developer Hub was the beating heart of the space, bouncing around ideas and concepts – and also people. Though the fun didn't last long, as the whole world moved to remote work not half a year later. Though cooperation still happened and new teams joined, it did not quite feel the same.
On the 2nd of March we kicked off again – now in a new space, and with already a 4th batch of teams and projects on board.
We are excited to present our latest additions. These teams will now have 3 months to follow their game plan and develop their concepts further into an interactive demo.
Atelier: A software/hardware company developing intuitive creator tools and an asset marketplace for the metaverse.
Deep Address: A single-player VR game that explores the fundamentals of agency in a world mediated by XR tech.
Divaco: Providing professional consulting and optimizing teams through the use of VR.
Intercontinental Sustainable Racing: Letting you experience simulated racing like never before.
Mandatory Trainings: Providing new compliance training solutions for industries such as aviation.
MexicoVR: Experiencing the mix of native Mexican and Christian architecture in a VR re-imagining of the ancient heritage site of Mitla.
VReal: Combining 360 photography with live guiding tools for education and other suitable industries.
We were also happy to see and catch up with teams from previous batches: Ameliate, ARVO, Audiospace, Avatar's Journey, Birth of a Bird, Color The Minds, Darades, Sense of Space, Team Ingeborg, Virtual Circus, and Wright & co.
Keep an eye out for any of these you find interesting, as we will be posting in-depth interviews with them later this year!
As for the teams – we hope you live long and prosper.
Top row: VReal, MexicoVR, Mandatory Trainings.
Bottom row: Divaco, Intercontinental Sustainable Racing, Deep Address.