Happy Midsummer, everyone! Behind the curtains the Helsinki XR Center has shuffled the team, launched a new website, moved, and done lots of other exciting stuff. Now it's time to relax!
Helsinki XR Center team in June 2021.
Hello, did you miss us? The Helsinki XR Center team may have seemed quiet for the past few months… but behind the scenes, we have been busy with huge and exciting changes!
If you want to know more, stay tuned for more posts in the summer! Or, if you don't want to spoil the surprise, skip to the next section. We have:
Moved to a new, bigger and better space (although we're still missing some essential furniture)
Redesigned our website to be more clear and accessible (although we still have some polishing to do)
Hired new interns to work on exciting projects (lucky us!)
Shuffled the team: aside from hiring Essi, Meeri will be replaced by Kira (writing this post right now, hello!)
Greeted some new HXRC Hub teams (and seen others move on… they grow up so fast!)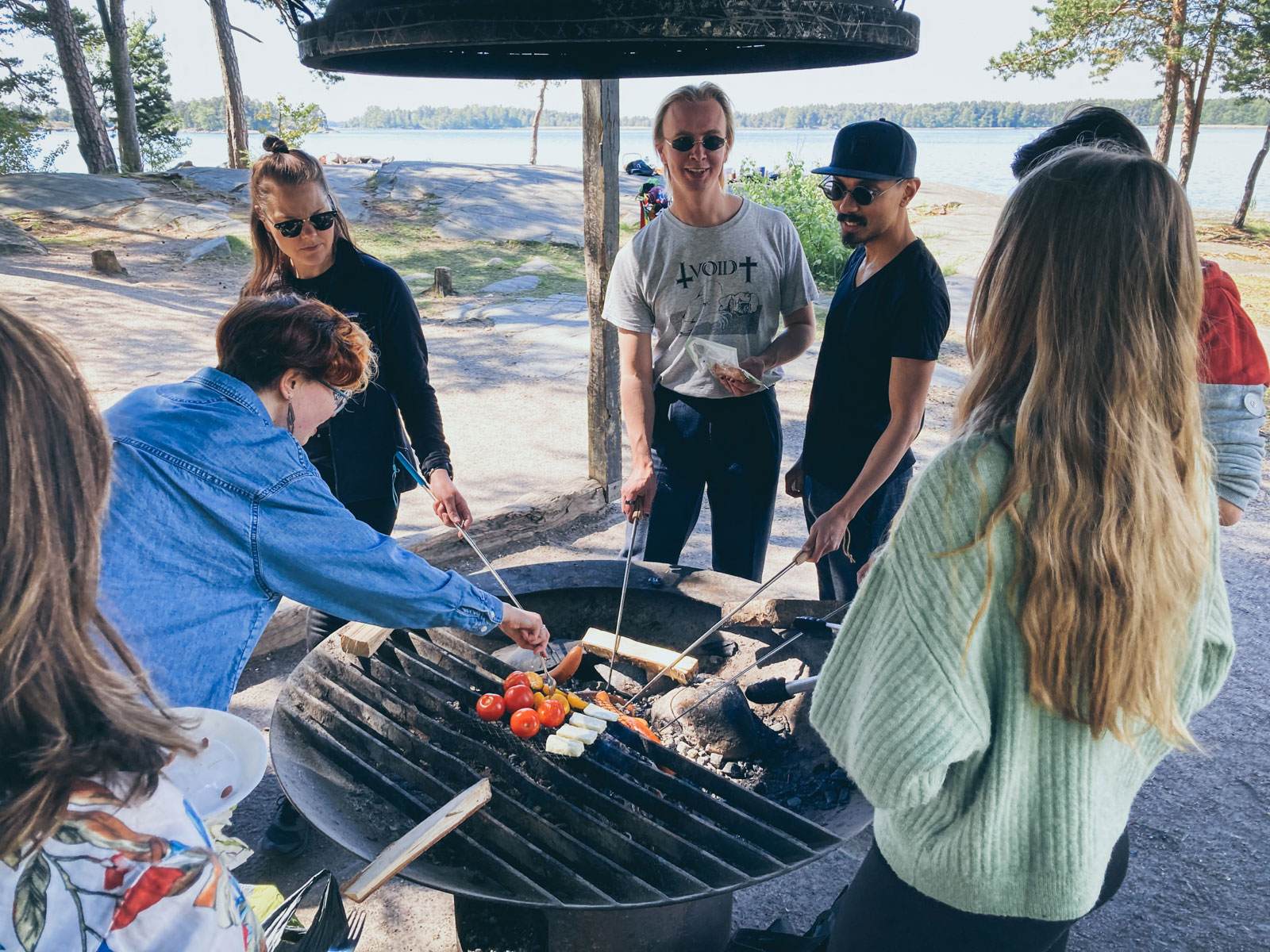 Helsinki XR Center team grilling. We had both traditional sausages, and new exciting combinations like halloumi with peach slices.
Now most of the team will start their well-deserved vacation.
Thankfully before everyone left, we had a chance to have a team outing in sunny Uutela! Due to pandemic restrictions the team hasn't been able to properly meet up since the last summer outing, so some of us were actually seeing each other for the first time. We hope that in the autumn we'll be able to meet each other (and you!) at the office again.
Meeri smiling with a picture of herself at the HXRC Showroom 🙂
The outing was slightly melancholy, as it was also one of Meeri Lehto's last days with the team. Meeri has been working as our marketing producer for almost 3 years, since the very conception of HXRC, and has done an incredible job building up communications from the ground, organizing events, and being an overall warm and positive presence in the team.
Now she's heading to have some adventures, and we wish her all the best! This is not a farewell – we'll surely see each other soon.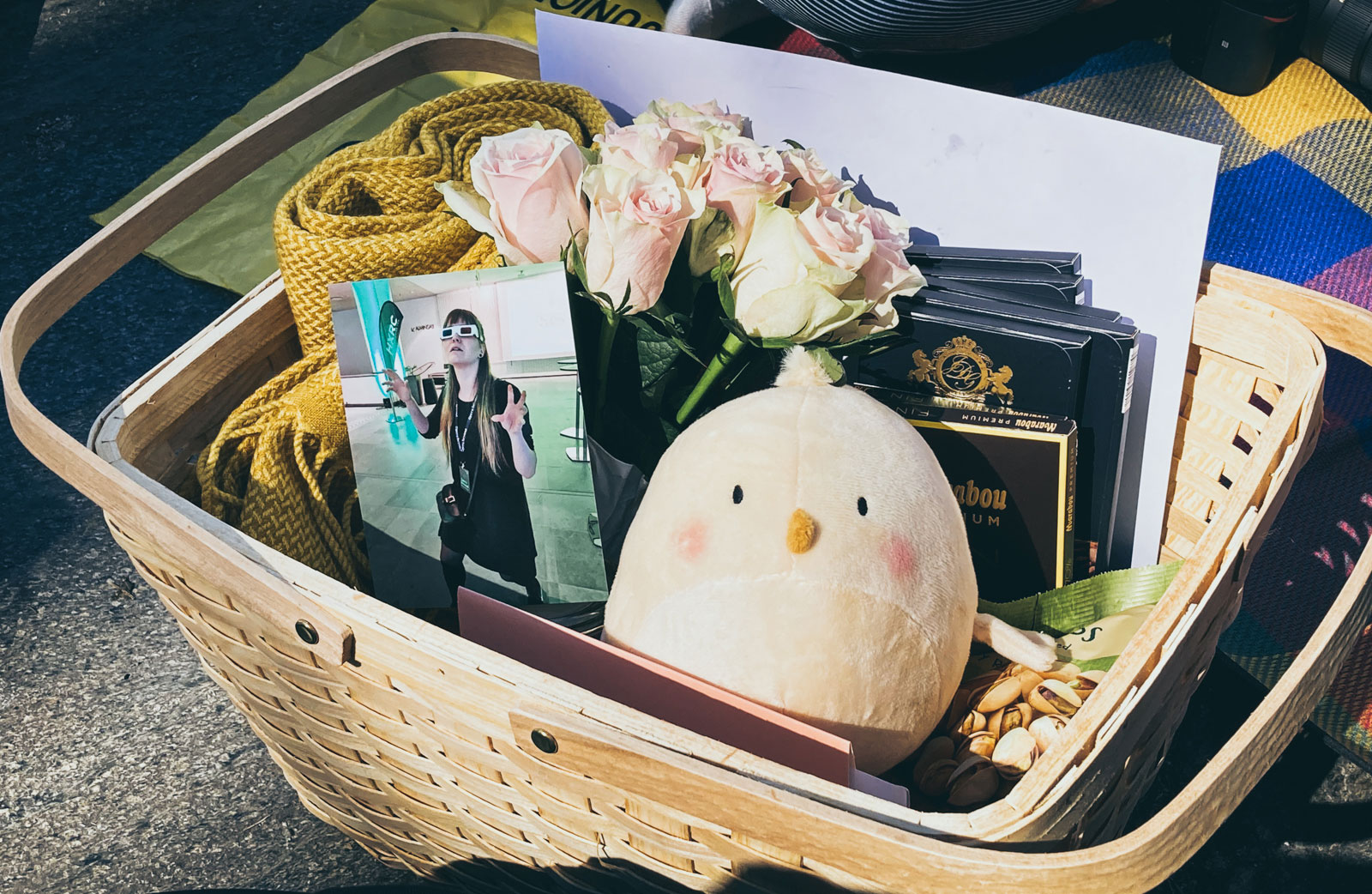 A basket with gifts hand-picked specifically for Meeri.
We took so many pictures from the outing that we can't fit them all here! But if you do want to see more, head on over to our Instagram!
And if you want to make sure you don't miss our upcoming summer posts, do follow us on social media:
Facebook | LinkedIn | Twitter | Instagram
The Helsinki XR Center team wishes you a safe and relaxing summer! 🌞