Urho Konttori, Founder and Chief Product Officer of Varjo Technologies, comes to Match Up 2019 to give a keynote speech about Varjo and Volvo Cooperation.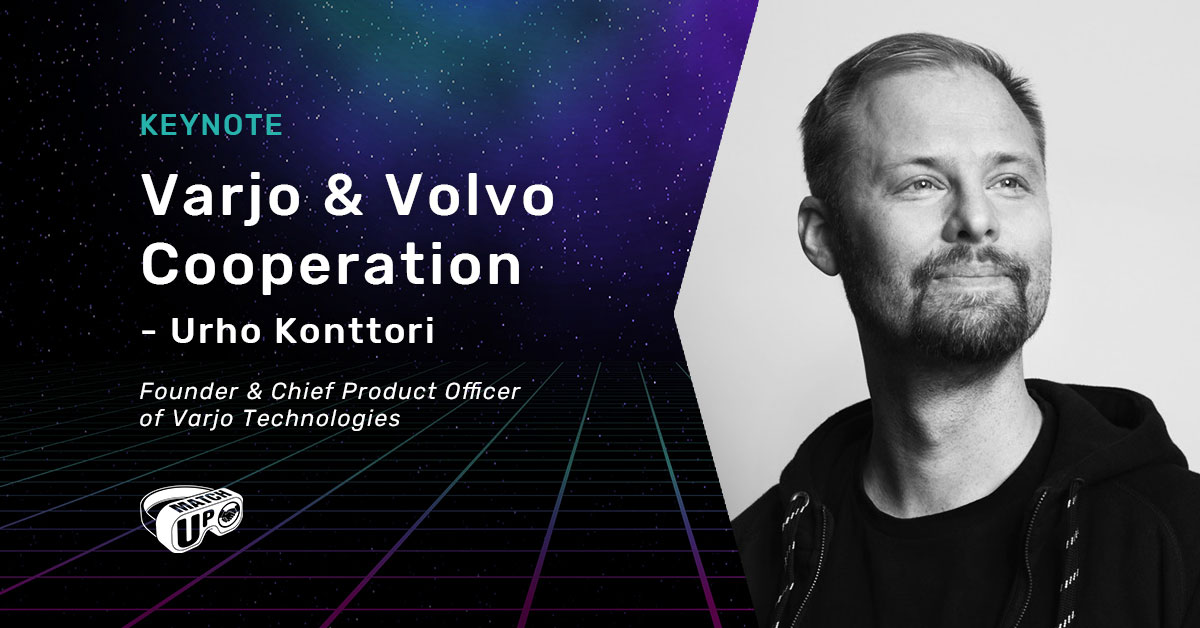 Urho Konttori, the founder and chief product officer of Varjo Technologies, comes to Match Up 2019, the biggest XR Event in Finland, to give a keynote speech on Varjo and Volvo Cooperation. The Match Up 2019 event is held at Metropolia UAS, Arabia Campus on 20th November 2019, and it is one of the pre-events of Slush. Professor Steven M. Lavalle is also one of the keynote speakers at Match Up 2019.
In addition to the keynote speech of Urho Konttori at the Main Stage, it is also possible to try out Varjo's VR glasses and meet their staff at their demo booth at the XR Exhibition Area. Varjo is globally known especially for their XR-1 headset.
Urho Konttori
Urho is the founder and chief product officer of Varjo. He is a product innovator and program manager with over 15 years of experience in designing, engineering and managing large-scale hardware and software projects at Microsoft and Nokia. He has been responsible for scouting, evaluating and defining high consumer value innovations such as novel cameras, see-through touch-screen fingerprints and VR technologies in more than a dozen mobile products. Moreover, he owns more than ten patents.
Keynote Topic: Varjo & Volvo Cooperation
At AWE USA 2019 in Santa Clara, California, Volvo Cars and Varjo announced their cooperation in the development of one of the most advanced use cases for XR that has been achieved so far: One may drive a real car with the human-eye resolution headset XR-1 of Varjo. The world's leading headset in terms of resolutions, latency and eye-tracking of the XR-1 headset makes it possible to overlay digital content on the video pass-through video stream in order to evaluate the design and functions of a new car under development. The contents of the virtual car is connected with the signals of a physical car, the use of the functions of the vehicle while driving. This talk will take you through the journey of the development of the Augmented Reality Car and give you insights into some technical challenges that have been resolved by Varjo and Volvo Cars. The talk will also present how this new tool is used for advanced use cases such as active safety, design reviews and technology development at Volvo Cars.