Dear XR professionals, students, and enthusiasts – greetings from the HXRC team! We hope you've been having a lovely spring. If you feel the need to escape from the sun, or just want to network with industry peers, below you can find upcoming events at our live venue and in in virtual reality. Scroll even further to find wrap-ups of our recent events, our trainees' cool demo for Varjo XR-3, and information on XR4Europe, the united European XR ecosystem HXRC is a founding member of.
Want to be the first one to receive the news?
Digital Industries Recruitment Event
10th of May | 15:00–17:00 | Aurora Amphitheater on AltspaceVR
Want a career in digital industries or XR? Join us for the Digital Industries Recruitment Event!
We have invited industry experts from Accenture, Nokia and ZOAN to discuss what kind of talent they are looking for and how YOU should apply for their open positions. In addition to presentations, you will be able to network with them in their VR worlds.
Creative Tech Afterwork – Entering the Realm of Web 3.0
11th of May | 16:30–19:00 | Helsinki XR Center, Hämeentie 135 A
What are DAOs and how do they come into account in the Web 3.0 world? Join Metropolia Enterpreneurship Society, HXRC and Turbiini Campus Incubator for our first Creative Tech Afterwork for a discussion!
The topic of the first afterwork will be DAO:s – member-owned communities without centralized leadership in the digital sphere. We will explore the works of DAO:s and if they can actually provide community-based models for work in the upcoming future.
Universities x Companies – establishing collaboration frameworks for XR
24th of May | 14:00–16:00 | Helsinki XR Center, Hämeentie 135 A
Universities and companies – how can they collaborate better in the field of XR? Join our workshop for establishing new frameworks for partnership.
According to our latest survey results, collaboration between universities and companies exists, but it's unclear what the practices are, or how partners are found. The purpose of this workshop is to get a clearer picture of existing collaboration, and find tangible ways of expanding it and creating new connections.
From zero to a VR demo in three months
How much can two trainees with no 3D or VR experience achieve during a three-month vocational training? An entire demo for XR-3, one of the most advanced headsets on the market!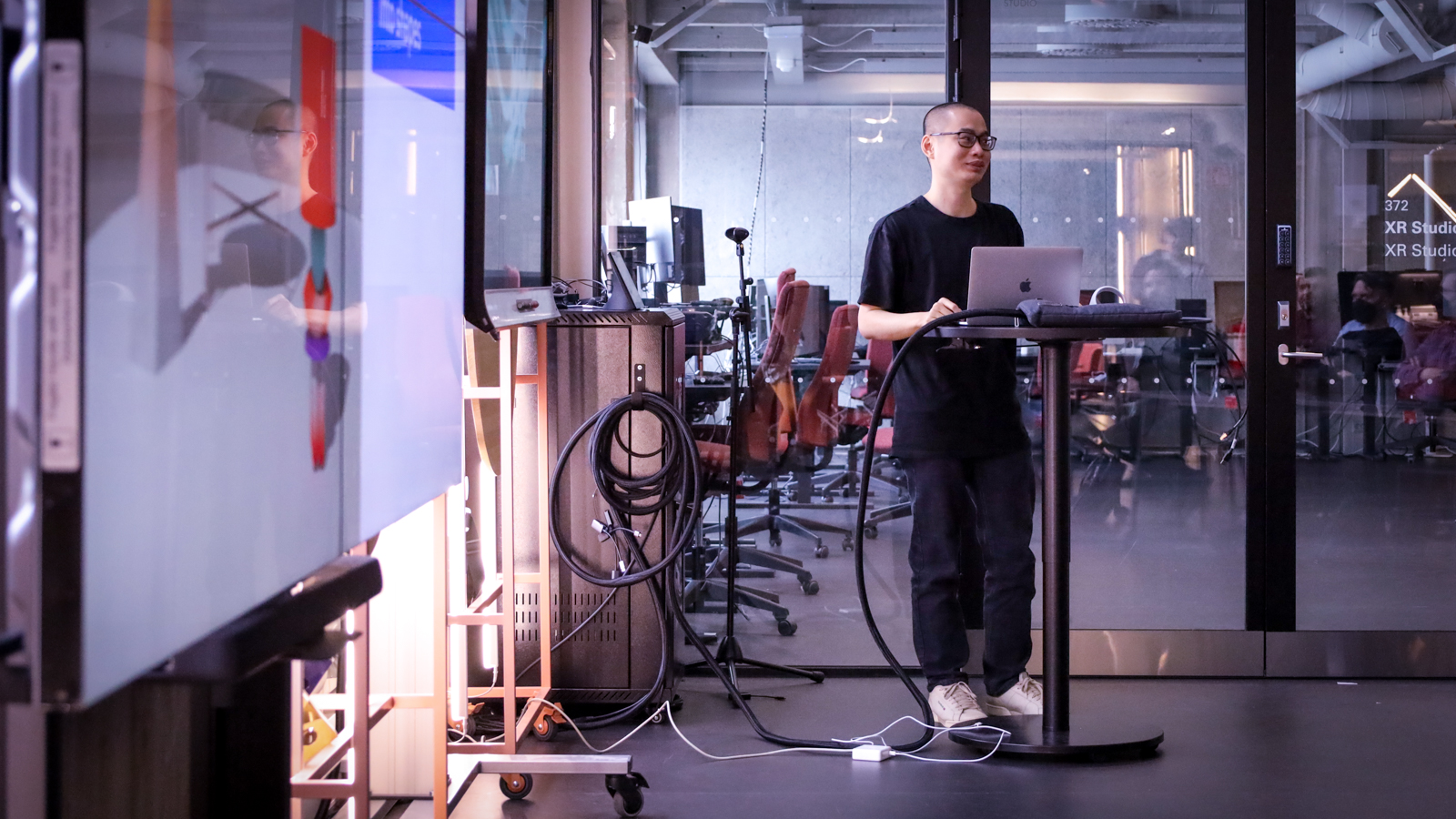 Kicking off the HXRC Developer Hub – new space, good old face-to-face
The HXRC Developer Hub is gaining new life in a new space – and finally face-to-face, like in the good old before times! Meet our seven new developer teams and find out what kind of XR projects they are working on.
Industry Roundtable vol 1 – Discussing international expansion
Introducing the first edition of our new concept, the HXRC Industry Roundtable sessions: a place for meeting peers and discussing industry topics. Discussing international expansion together with Varjo and 3DBear.
Join the united European XR ecosystem!
XR4Europe is a European association that federates all XR professionals, organisations and initiatives to support, promote and represent XR innovation, industry and creativity made in Europe.
Their activities concentrate on facilitating startups and SMEs' access to funding, supporting new collaborative XR projects in Europe, building bridges between XR users and XR solutions, promoting the excellence of European XR researchers, professionals and creators and being the voice of the XR sector towards European institutions, and others around the world.
XR4Europe was formed on the basis of the XR4All project funded by the European Commission's H2020 program between 2018 and 2021. Helsinki XR Center / Metropolia and FIVR are both founding members of XR4Europe, along with Virtual Switzerland, France Immersive Learning, VRBB, Image&3D Europe, Euromersive, Fraunhofer HHI, Inmersiva XR, SZTAKI, AFXR and Tech Tour Europe.
By joining XR4Europe, you will be able to access and gain help raising funding for XR innovation, to network with the European XR community, to represent the industry in the future European regulations, to tackle the fragmentation of the European XR industry, and to be at the spearhead of XR insights and trends in Europe. By joining you will be part of a network of more than 1000 individual members, and among the first larger organisations joining the association, such as, Eurofest XR, Leiden University, Austrian Institute of Technology, ArtTech Foundation, Deutsche Telekom, OramaVR, Sense Of Space and EUNIS.
For any questions, feel free to contact [email protected]. Santeri is on the board of directors of XR4Europe, and happy to forward any questions to the board if there are any.
WE INVITE ALL FINNISH COMPANIES, RESEARCH CENTERS, EDUCATIONAL FACILITIES and INDIVIDUALS to join XR4Europe.
Impulse programme
Impulse Programme, the European XR Accelerator, is one of the most important activities of XR4Europe. The goal of IMPULSE is to foster growth for entrepreneurs, creatives and academics by creating an environment for development and facilitating tha matching of high-potential projects with their scaling counterparts. Applications are now open for interested project holders to join, and for commercial partners and investors to join.
Lynx hackathon
Another upcoming activity is the LYNX Hackathon in Paris on June 11 & 12. The hackathon will be a celebration of the launch of the Lynx R-1 headset offering both VR and colour passthrough MR, and to build upon the Lynx R-1 endless technological possibilities and to develop fun and creative content. Registration will be opening soon, but you can already find out more about the event.