Despite of the COVID-19 setbacks, the year of 2020 has been very productive for our XR developer teams. In this article we describe, how 2020 has looked through the eyes of these teams.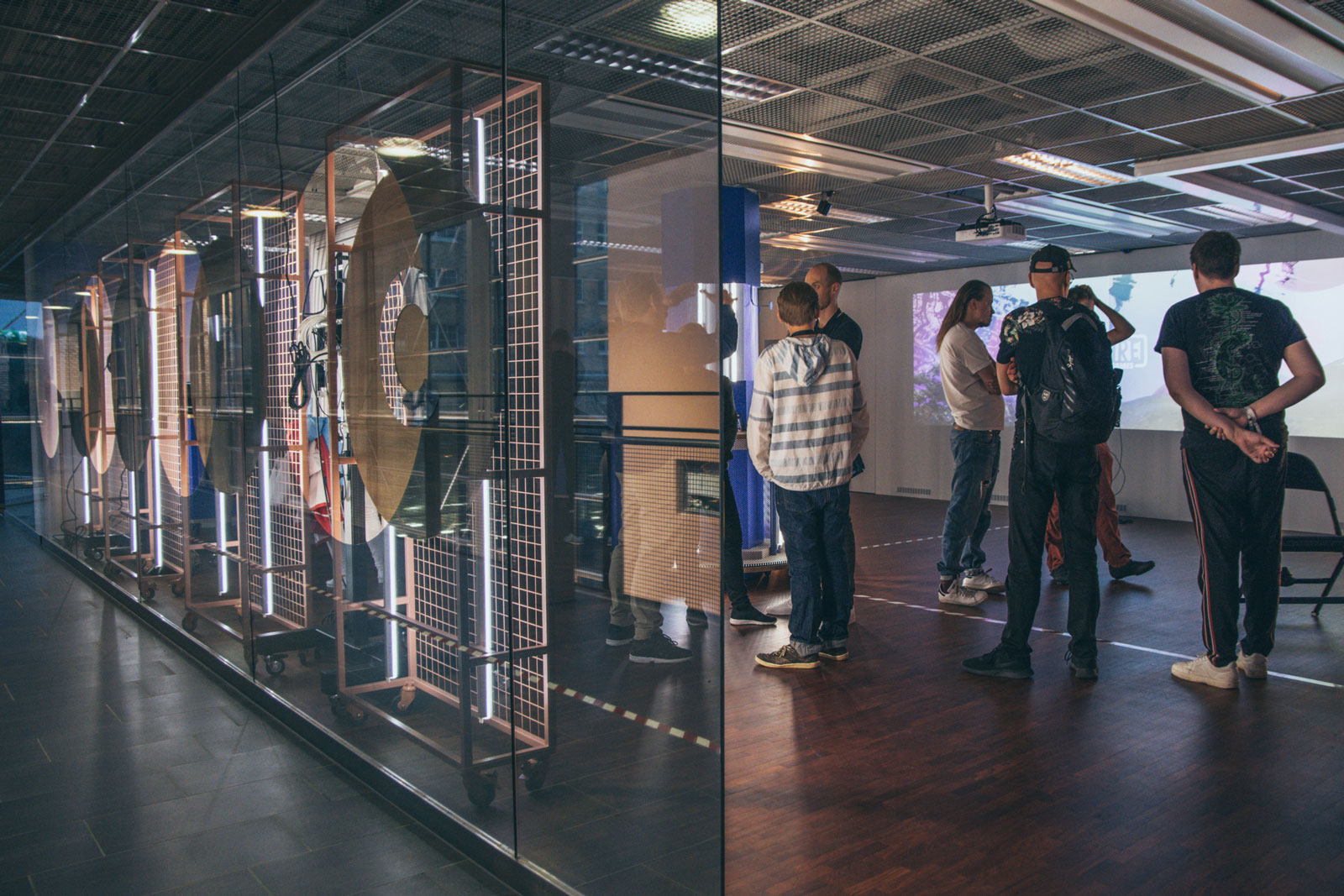 The Helsinki XR Center, among many other XR-empowering functions, is home to Finnish Virtual Reality Association's developer hub for early stage VR/AR teams and current HQ of the association. The teams are supported with free workspace, state-of-the-art shared hardware and software, networking such as events and mentoring, university R&D and student collaboration opportunities, an encouraging and inspiring peer-supported environment, and priority access to special facilities like the XR showroom. Currently the developer hub supports 15 developer teams directly, with a few alumni and remote associates staying in close contact.
29 delivered projects and products
28 demos, ongoing or unreleased projects and products
12 projects cancelled due to COVID-19
5 international awards and nominations
550k€ in funding, 200k€ in revenue
When looking at the numbers above, it's hard to believe it has been an incredibly challenging year, as COVID19 has been a major setback for almost all of Helsinki XR Center's developer teams as well as a strange situation to our close-knit on-site community building. As a result of the pandemic, many projects have been put on hold or canceled due to social distancing and lockdown measures and especially teams working with international clients and on-site projects have had their larger-than-fair share of difficulties this year. The quickly reforming demand landscape and uncertainty towards future business practices in midst of fluctuating COVID-waves raises questions about the near future.
Fortunately, none of the teams have gone under and all have adapted extremely admirably to the difficult situation by investing more time on R&D, digital distribution and virtual engagements with clients and audiences. It is clear also from a micro-sized startups' point of view, that COVID19 and general advancements in hardware and software have created demand for a greater and wider deployment of Virtual and Augmented reality experiences and associated techniques, resulting in important new breakthroughs and optimism of the viability and maturity of these technologies.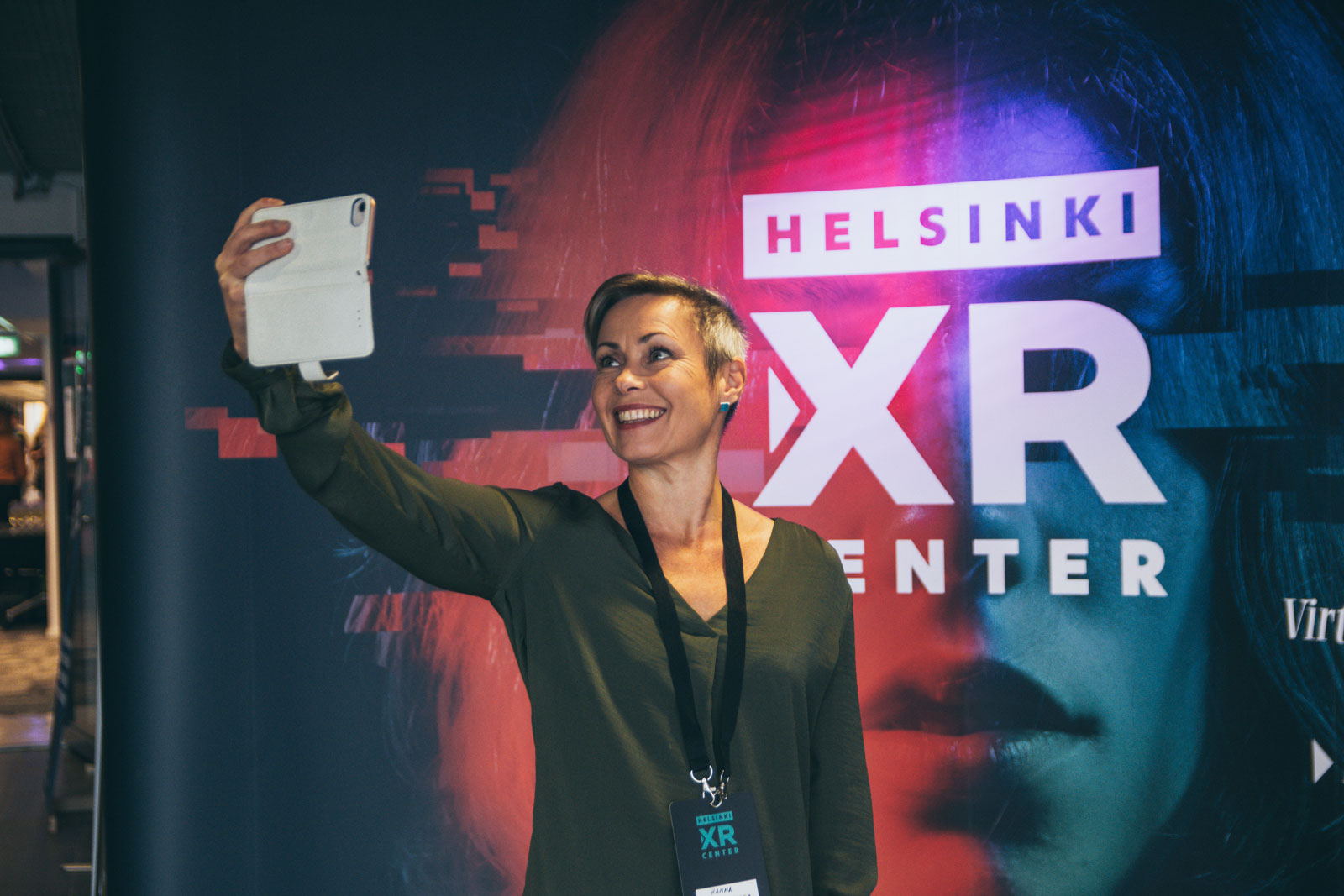 Hanna Pajala-Assefa from XR Hub team Skeleton Conductor taking a selfie with Helsinki XR Center banner at our Grand Opening event, 5 September 2019.
This year, our teams and associates delivered 29 different projects and products and developed 28 on-going or unreleased projects and products ranging from virtual film production methods to 360 films and interactive tours, VR games, interactive art experiences, virtual art galleries, music videos and groundbreaking narrative experiences, AR systems for laboratory workflows and drone operations, AR-enhanced artworks, AI guides and so much more. It seems like nothing is impossible to this supergroup of up-and-coming XR teams! If you'd like to know more about our teams and their achievements, please follow our Hub Team Intoduction article series where we dive deeper into their lives one by one.
The coming year looks significantly better with new clientele, interest, opportunities and optimism emerging after a difficult 2020. Investment in R&D and new distribution methods is paying off with lots of projects in the pipeline ready for 2021. It seems like expectations all around have reformed and adjusted to the new situation at hand and the first shock of life-altering circumstances has worn off. The Helsinki XR Center hub community continues working mostly remotely for the time being, until the pandemic situation clears and a return to location-based communal life is proven to be safe.
So HO HO HO, best regards and I wish you a happy end to this wicked year of 2020!
Psst, if you want to know more about or collaborate with our fantastic teams, just drop me a mail at: [email protected]
There was a great buzz at the booths of our XR Hub teams at Match XR 2019 on 20 November 2019.