Path A is Arto Tommiska, Pasi Rauhala and Tatu Heinämäki. We are focused on interactive and non-linear storytelling on mixed reality platforms. At the moment we are developing a web AR artwork.
Arto Tommiska is a media designer with a history of working in the broadcast media industry. His mission is to help companies, organisations and individuals to utilise media tools and practices. As a freelance director, videographer & editor he also produces video content for online publishing.
Pasi Rauhala is a media artist with a focus on interactivity and spatiality. During his 15 year career he has taught in all the major Finnish art schools and participated in dozens of art productions as an artist, producer or coordinator. For Rauhala art is a never ending adventure that can lead you anywhere.
Tatu Heinämäki is a visual artist with a keen interest in games and systems. He's studying photography at Aalto University and thinking about ways to change the future through other possible realities.
Contact
Tatu Heinämäki – [email protected] – +358 405171903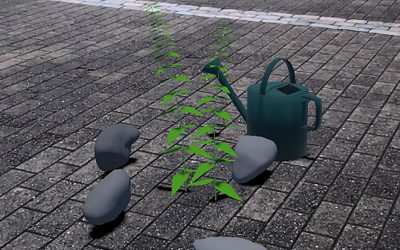 The Helsinki XR Center Developer Hub team Path A concentrates on applying XR technologies to contemporary art.