Mandatory Trainings is a digital training platform for aviation and maritime compliance VR/AR training content in the Metaverse.
We are working towards developing a digital learning platform called Mandatory Trainings. The trigger for the idea is the current impact of COVID-19. In the post COVID-19 world traditional learning in training room for a large audience has become a challenge. Our focus is on delivering Mandatory Compliance Training on a digital platform using cutting edge technology like VR, AR, Adaptive Learning and Gamification. Our certifications would be IATA certified and can be reused for multiple aviation companies. Recycling the content offsets the cost for content production.
Short Courses: 6-8 hours online courses on our Application would enable the learners to gain a certificate that keeps them compliant.
Internationalization & Value based entrepreneurship – Mandatory Trainings is born global company. Generating business value from clients who are located globally will be a natural progression. We have pilot clients in Kenya and India and are working now to have bases in the Middle East, East Africa, North America, Europe and Asia these bases would cater to Aviation clients.
Operational Information – We are a registered company in Helsinki, Business ID 3175062-1 The company operates out of Helsinki Edtech Hub Runeberginkatu 14-16 and has a VR development base in Helsinki XR Center from Hämeentie 135A, Helsinki. The company is VAT registered and is funded by Business Finland's Tempo Fund. The company is registered in the employment register.
Articles about Mandatory Trainings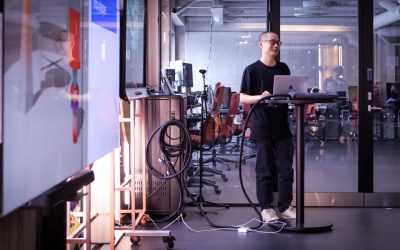 The HXRC Developer Hub is gaining new life in a new space – and finally face-to-face, like in the good old before times!