Cinema Vrerite wants to redefine what documentary storytelling could be.
Currently we are working on "open world" virtual reality documentaries, in which the viewer can move around 3D -captured worlds and meet the film's protagonists. It is like a open world computer game, except everything around you is real. Our first film Everyday Vrealties lets the viewer walk freely inside nine 3D -captured homes and see everyday events hapening around them. In our second film Fukushima: The Home That Once Was the viewer can access the abandoned towns inside the Fukushima Daiichi Nuclear Power Plant Accident's Exlusion Zone. There the viewer meets the film's protagonists who share their stories and experiences of their connection to the land, of the importance of memories and of the loss of home.
Contact
Cinema Vrerite links
Articles about Cinema Vrerite (previously 361) below.
Articles about Cinema Vrerite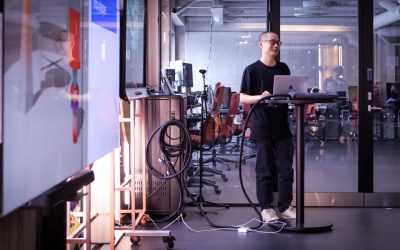 The HXRC Developer Hub is gaining new life in a new space – and finally face-to-face, like in the good old before times!