Atelier helps shaping metaverses by making the creative works joyful and accessible.
Atelier is a creative/productive workspace where ideas are turned into shapes. In this workspace, creator-centric approach is used where creator's moods, tools and assets are taken into account so that creator can work efficiently and seamlessly from anywhere.
Atelier's mission is to bring inspiration and innovation to everyone through optimal interaction solutions for extended reality.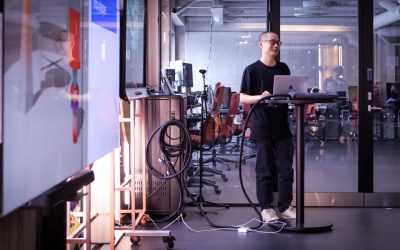 The HXRC Developer Hub is gaining new life in a new space – and finally face-to-face, like in the good old before times!