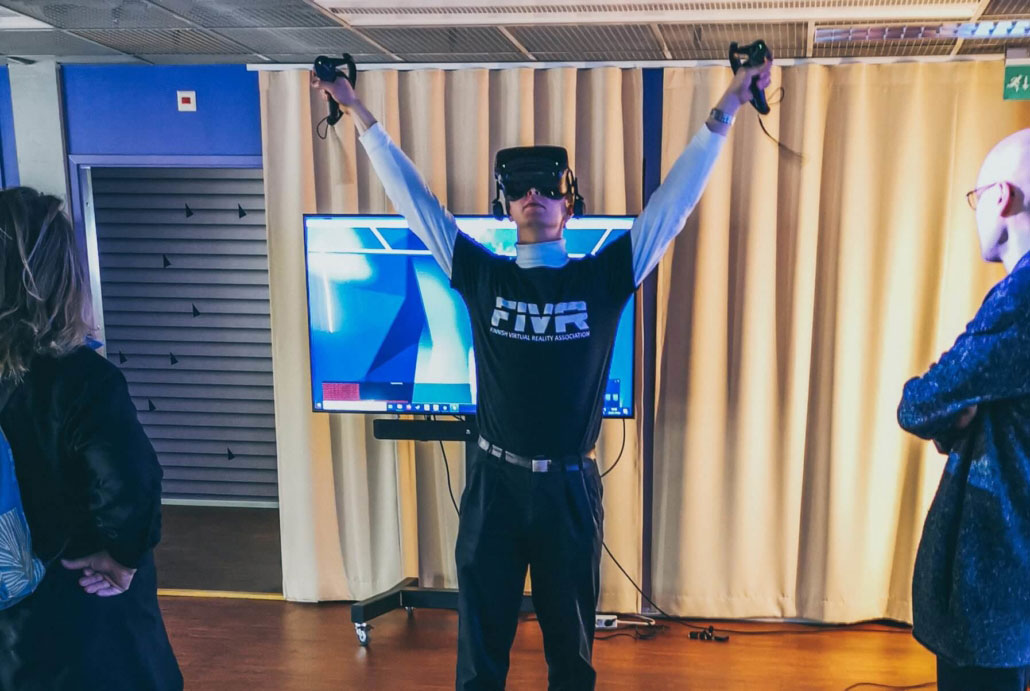 DATE: 21st of April 2020
TIME: 4:30 PM
LOCATION: AltspaceVR
ORGANIZER: FIVR – Finnish Virtual Reality Association
SUPPORTED BY: Helsinki XR Center
TICKETS: Free of charge
LET'S TALK ABOUT MONEY! SHORT AND LONG-TERM IMPLICATIONS OF COVID-19 TO XR BUSINESS AND FINANCE.
During these turbulent times many developers and XR-companies think about their financial sustainability and the near future of the XR market. FIVR is now calling together experts on the field to answer some burning questions:
What kind of support is there for companies?
How are individual developers and freelancers supported at the moment?
What happens among investors and funders?
Are there some market opportunitites for VR? How is Covid changing the game?
What could be the XR industry's road map for the future?
Join us for an interesting panel discussion between the following specialists:
Olli Sinerma (Senior Advisor at Business Finland)
Dave Haynes (Director of Developer Ecosystem & Vive X, EMEA at HTC Vive)
Petri Rajahalme (Managing Director at Nordic XR Startups)
Ask questions, meet fellow developers, hear insights from the XR scene, learn about funding opportunities and plan the future.
Agenda
4:35pm Intro – Welcome to Altspace and the age of the pandemic.
4:45pm – Introduction and opening presentations (max 10 min with slides) How the pandemic has impacted finance and business activity in the XR sector right now.
5:15pm – Panel discussion: the future of XR Business in the age of the pandemic. New risks and new opportunities.'
5:45pm – Audience questions.
6pm – Scheduled program ends.
Let's make spring happen!
Oculus, SteamVR, WMR – Altspace works with all the most commonly used VR devices. It has a 2D-mode too for PC (MacOS unfortunately not supported).
You need to make your personal Altspace credentials at altvr.com , after which you can join our channel for this and many more virtual events: account.altvr.com/channels/fivr
Remember to join the Helsinki XR Meetup group here to see all the future XR meetups! Meetup.com group is the place where we want to gather all XR related meetups happening in the Helsinki capital area.